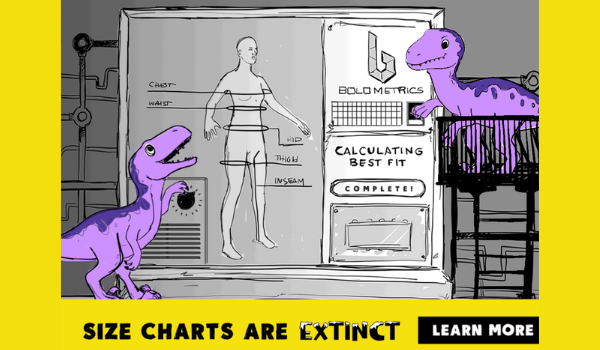 Stop using size charts that confuse shoppers. It's time to evolve! 🦖
Find out how our customer-centric, data-driven approach drives conversion at scale (and makes returns a thing of the past).
My name is Sammy the Size-O-Saurus. I'm the official mascot of Bold Metrics (they pay me with Tyrannosaurs checks). As a dinosaur in the AI retail tech industry, I've seen a lot of changes over the years. But one thing that always stumped me was the reliance on size charts. Who came up with these arbitrary numbers and measurements, anyway? It's about time that we put those fossilized charts to rest to make way for a more advanced way of determining the best fit for our customers when shopping for apparel online.
Size charts may have been a decent solution back in the day when dinosaurs roamed the earth, but in today's world of e-commerce and personalized shopping experiences, they don't make the evolutionary cut. Shoppers come in all shapes and sizes, and a one-size-fits-all approach doesn't suffice.
Bold Metrics AI solutions leverage machine learning technologies to determine over 50 unique customer body measurements almost instantly. Our algorithms then layer that information with garment data and technical pack data to determine the best fit for each individual on a per-garment basis. How's that for a granular approach to fit that has modern man dancing for joy? No more guessing games or frustration with ill-fitting clothes. Instead, apparel brands and retailers can increase customer confidence around sizing while elevating the fit experience and personalizing the retail journey for all their shoppers.
Sure, other sizing solutions exist, including brand translators and mobile scanning technology. But brand translators don't consider your personal fit preferences or that every garment fits differently depending on the material, cut, and design. So while brand translators might increase conversion in the short run, returns increase when your shoppers realize that the clothes they purchased don't fit as expected. Now Raptor your head around that!
At Bold Metrics, we provide accurate recommendations based on shoppers' actual body measurements, fit preferences, and your brand's products on a style-by-style basis to boost average conversion by 20% while driving down returns by an average of 32%. On the other hand, mobile scanning apps require shoppers to snap selfies in tight-fitting clothing (enough to turn me from a Size-O-Saurus into a Shys-O-Saurus); with Bold Metrics, customers fill in a simple survey of 4 - 6 questions. Easy peasy.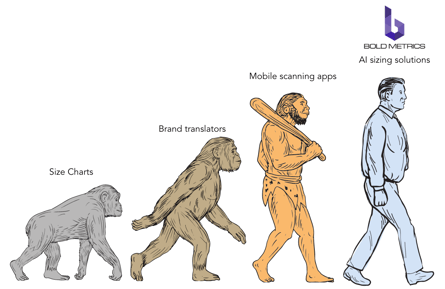 The evolution of sizing from a Size-O-Saurus' perspective...
And let's not forget about the environment. With traditional size charts, customers often have to order multiple sizes to find the perfect fit, leading to high returns and avoidable waste. With Bold Metrics, customers can trust that they're getting the right size the first time, removing the need for bracketing and reducing the number of returns to minimize the negative environmental impact due to carbon emissions from processing and transporting high volumes of returns.
When I'm not roaring about size charts being extinct, I'm doing my best to show experts in the apparel industry like you how to evolve in the dino digital age - by unlocking the power of body data. It's time for retailers to embrace the future and adopt AI technology for smarter size recommendations. Say goodbye to the guesswork and hello to a personalized, efficient shopping experience.
The future of fit is looking pretty dino-mite!
Until next time,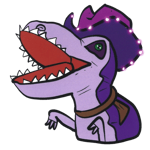 Sammy the Size-O-Saurus
CDO (Chief Dino Officer)
Don't be a dino-snore… See how we help brands like yours unlock the power of body data to supercharge sizing and optimize operations. Evolve with us!
Related Links