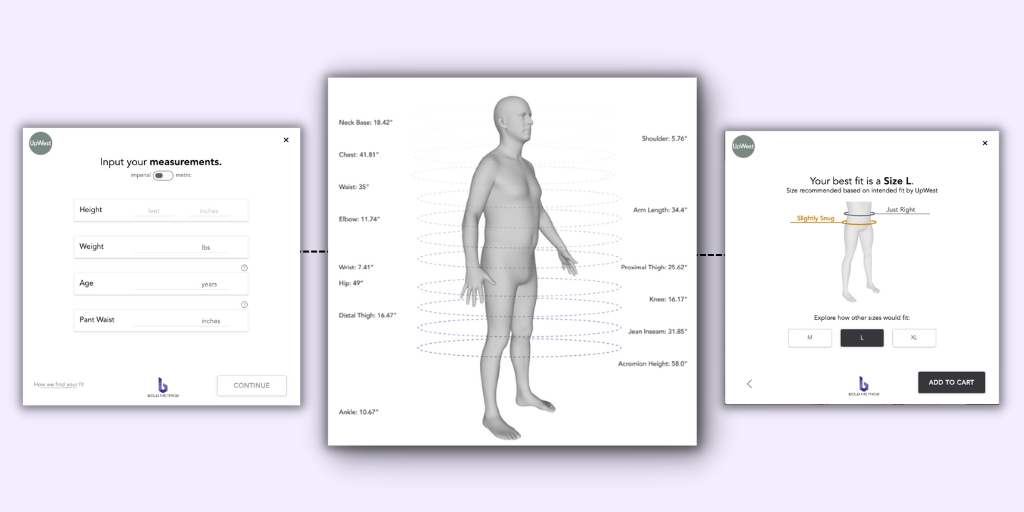 Elevate Your Apparel Brand: AI-Powered Personalization for Growth
Want to know the one thing that will help your apparel brand stand out among the competition and increase brand loyalty?
Offer your customers a seamless and personalized experience. Studies show that 80% of consumers wanted personalization from retailers throughout the customer lifecycle,1 yet very few businesses do it well. Furthermore, companies that excel at personalization generate 40% more revenue than those who do not2. The companies who are leaders when it comes to personalization tailor offerings and outreach to the right individual at the right moment with the right experiences. Personalization at scale has been shown to be a relatively quick way to achieve growth across all categories: acquisition, engagement, average order value (AOV), frequency of purchase, cross-selling, and more.
In short, personalization pays in today's experience economy, especially when it comes to the apparel industry. And that's where AI comes in.
AI is driving digital transformation within the apparel industry and is the most effective approach, given the scale, speed, and level of intelligent personalization around customer needs.
Advanced technologies, such as AI body modeling technology that creates a digital twin of each shopper, take personalization to the next level. Instead of comparing sizes to competitor brands or similar shoppers (without taking into account unique body types, fit preferences, or differences in garments), digital twin technology not only offers the customer their best fit based on their actual body measurements but enables customers to make informed decisions about how they like to wear their clothing. Customers only need to answer a few simple questions, too — no measuring, apps, or selfies required!
When implemented in the months before a peak season, brands can see a nearly immediate increase in conversion and AOV, boosting revenue and building long-term brand loyalty that will pay off not just during the busy months but throughout the year. Take Canada Goose for example, who implemented personalized sizing recommendations and drove their conversion up 16% in the first season and an additional 8% in their second season.
The collected consumer data on body measurements, preferences, and purchasing behavior can inform marketing strategies to send personalized promotions. Customized cross-selling and upselling can further drive conversion and increase AOV. Connecting customers to better-fitting clothing and shopping experiences that feel personalized for their style needs also slashes returns due to sizing issues.
Over time, AI and machine-learning solutions offer even greater accuracy because the algorithms learn via a feedback loop. It's never too soon to start thinking about your next busy season, and companies that think ahead and implement this technology during the summer give themselves an edge over the competition— and an AI-powered, data-led strategy for successfully reducing fit-related returns.
Businesses that are committed to improving their customer experience (like Burton) are taking advantage of technology that is easy to use, accurate, and incorporates the shopper's fit preferences. By matching customers to their best fit in that particular brand's sizing, customers are more confident in their purchase, knowing they're choosing the size that best fits both their body shape and personal fit preferences. Not just benefiting the shopper and the marketing team, designers can use data-led insights on fit and sizing to create collections that cater to a wider size range of their customers by designing based on actual customer body measurements instead of size grading assumptions.
Download our white paper to learn more about how AI sizing can help drive more sales and increase customer satisfaction, especially during the peak holiday season.
Sources:
1 Lindecrantz, E., Tion Pian Gi, M., and Zerbi, S. Personalizing the customer experience: Driving differentiation in retail. McKinsey & Company. April 28, 2020.
2 The value of getting personalization right—or wrong—is multiplying. McKinsey & Company. November 12, 2021.