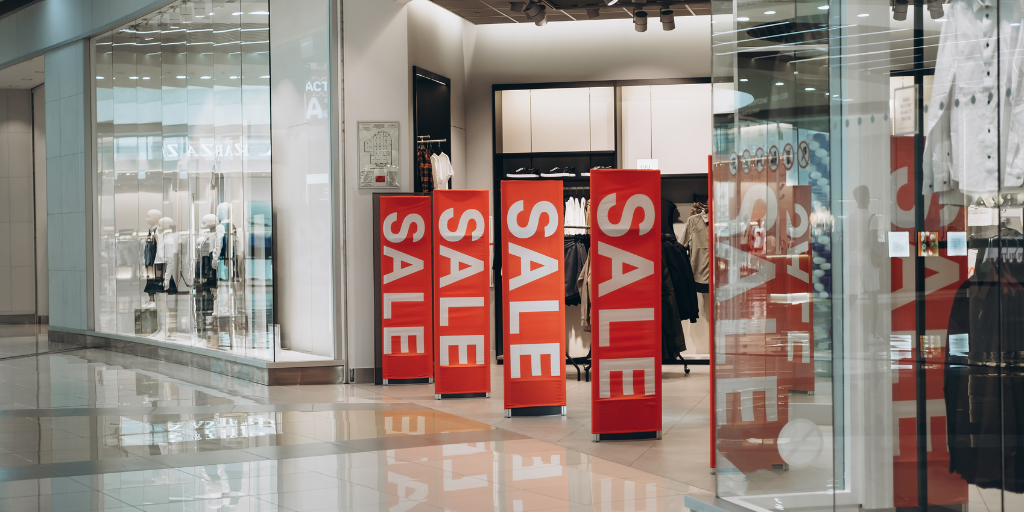 Boost Holiday Apparel Sales With These 5 Discounting Alternatives
Apparel brands and retailers often rely on heavily discounted products to drive sales during the highly competitive holiday season, and while this can offer a short-term boost, it erodes margin and diminishes brand value. Here are five other ways brands and retailers can boost sales — without slashing prices.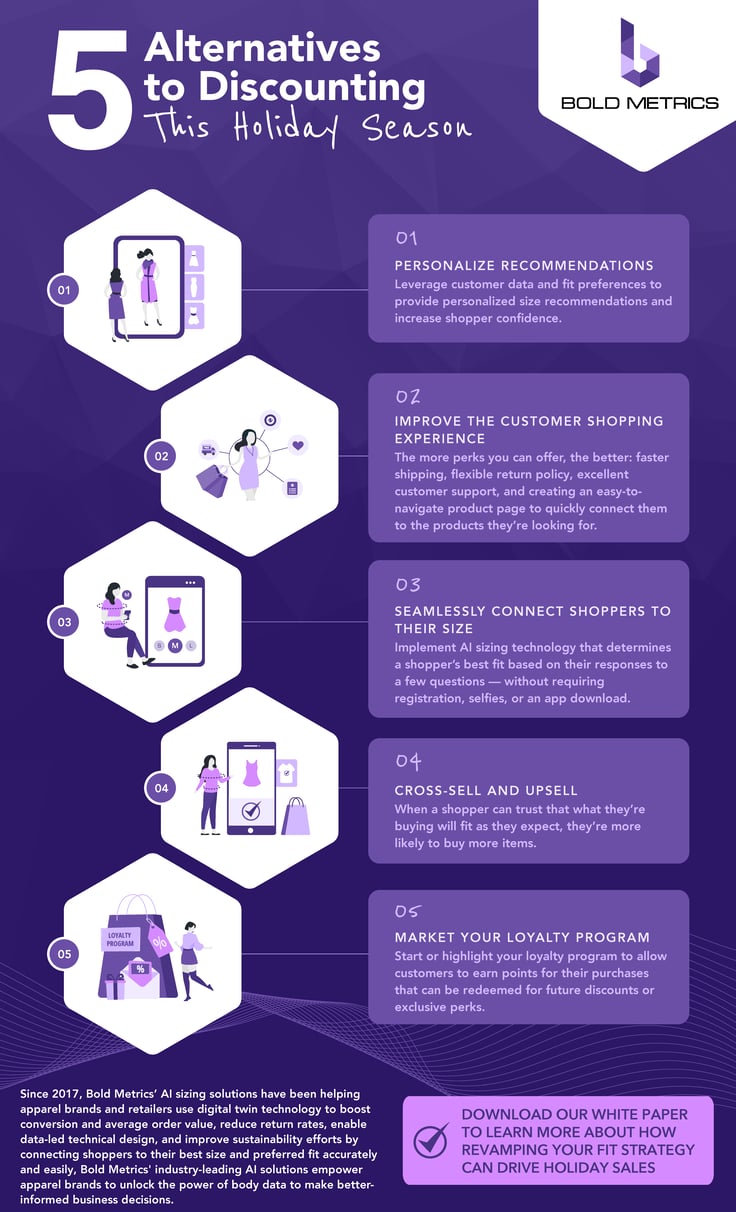 If an apparel brand really wants to stand out among the competition and increase brand loyalty, you have to offer a seamless and personalized experience throughout the customer lifecycle. The best way to do that? A proven AI fit strategy.
When implemented before the holiday season, brands can see a nearly immediate increase in conversion and AOV, boosting revenue and building brand loyalty that will pay off not just during the holiday months but throughout the year. The customer body data that is collected can be used to drive holiday purchasing decisions and drive technical design for upcoming seasons as well.
Download our white paper to learn more about how Bold Metrics' AI sizing solutions can help boost your holiday revenue.