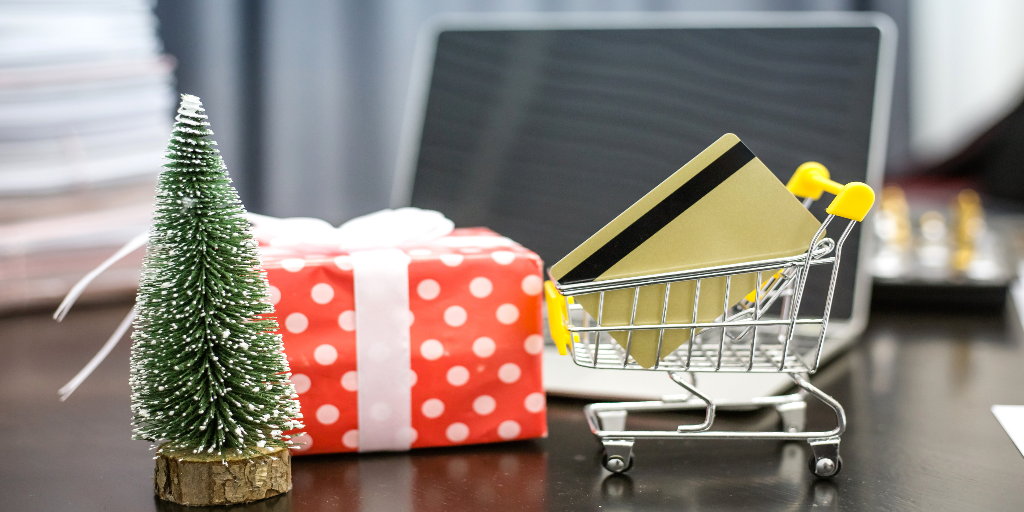 4 Ways to Leverage Fit Tech to Increase Profits During the Holidays
In today's ​​ever-changing apparel industry, advanced fit technology has emerged as a crucial strategy for brands striving to deliver exceptional customer experiences while optimizing their supply chain. By harnessing the power of AI and customer body data, brands can help customers find their ​best size and fit, resulting in an increase in conversion and AOV and a reduction in costly returns not just during the peak holiday season but year-round. Below, we'll dive into the four keys for optimizing fit technology for both the brand and their customers.
1. Remove Sizing Roadblocks
Simplicity is the key to seamless customer experiences. It's been shown that 48% of consumers ​bracket (buy multiple sizes of the same item to find the right size) when sizing options aren't clear.1 Shoppers should ​receive personalized fit recommendations in seconds by answering a few simple questions and without needing a ​measuring tape, taking a selfie, registering for a profile, or downloading something to their phone. Accessibility and ease of use ensure that every customer can enjoy a hassle-free fitting process, boosting satisfaction and engagement.
"Fit is extremely important to our customers, so when we launched our new rental website we wanted to provide our customers with a best-in-class, easy, suit and tuxedo fitting experience."

Kelly Helthall
Vice President Digital & Analytics, Mens' Wearhouse
2. Implement Early to Make Informed Decisions
Consumers are starting holiday shopping as early as October, requiring retailers to manage longer promotions to drive interest, which then also requires a longer return period post-purchase.2 Brands that implement sizing technology ahead of the holiday season gain a competitive edge with data-driven decision-making.​ ​AI fit technology empowers brands to make informed decisions around inventory management (more on that below), demand forecasting, and manufacturing processes.
3. Gain Insights

​I

nto Inventory
When using a fit ​​solution that can recommend sizing options based on existing inventory, brands can mitigate supply chain shortages and meet customer demands more effectively, even when stock is limited. By leveraging fit recommendations and personal preferences, brands can provide customers with up-to-date options tailored to their unique size and fit requirements for a more dynamic approach to the customer experience.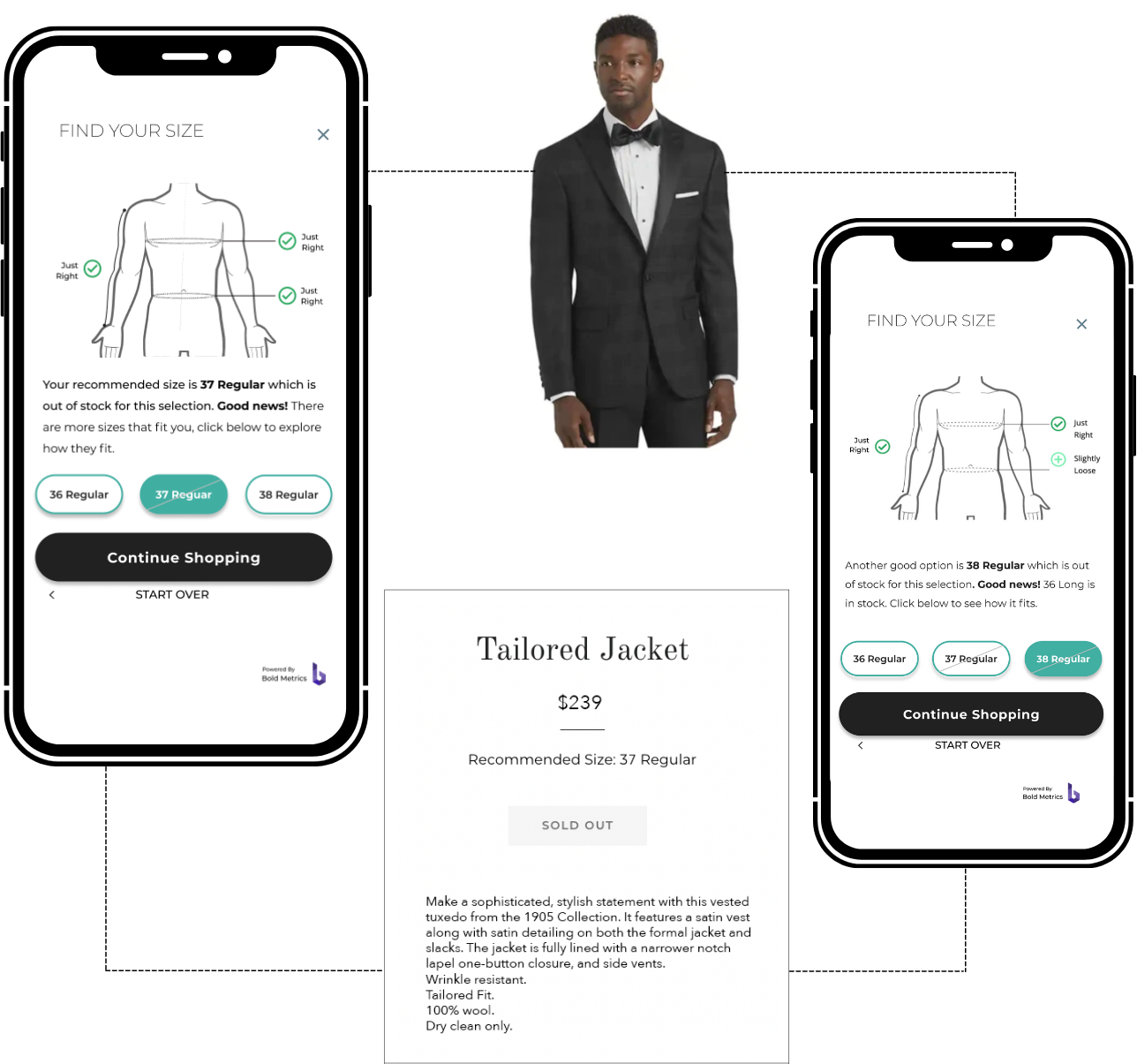 4. Better Understand Your Customers
AI sizing solutions not only assist customers in finding the right fit and size, but also ​​provide valuable data that allows brands to better understand their customers. By collecting insights on size preferences, fit choices, and purchasing behavior, you can create personalized offers that resonate with each customer's unique tastes. This personalized approach leads to a higher conversion rate compared to size charts or brand ​​comparisons, while simultaneously reducing return rates. (Not to mention satisfying first-time shoppers and growing customer lifetime value!)
By adopting AI sizing technology, apparel businesses can develop stronger relationships with new and existing customers by delivering personalized experiences that set the brand apart from the competition. Unlocking the power of body data can help brands make better informed decisions on everything from marketing tactics to product design and development.
Download our white paper to learn more about optimizing your fit strategy before the holidays.
Sources:
1. Leading reasons for bracketing online purchases in the United States in 2022. Statista.
2. US Holiday Shopping 2022: 'tis the Season to Be (Cautiously) Optimistic, October 2022. McKinsey & Company.