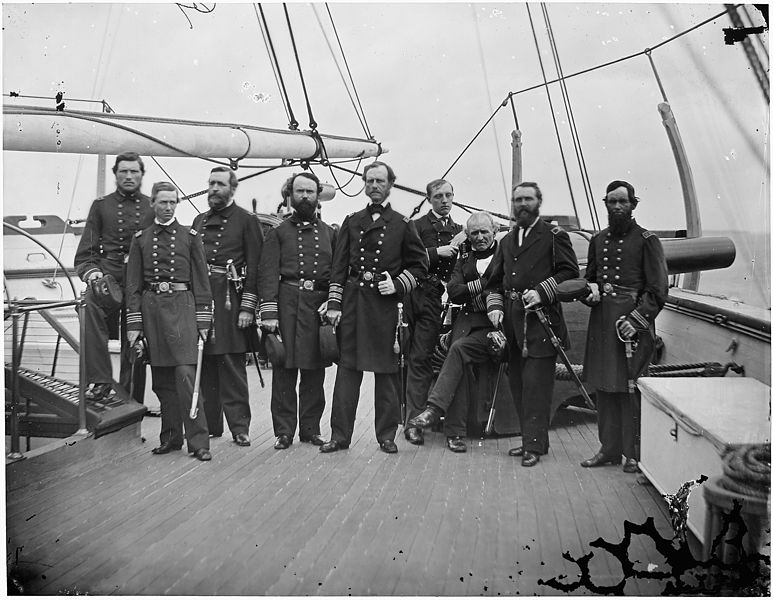 A Brief History of Standard Apparel Sizing
The standard sizing system that we use today (which breaks clothes down into buckets like small, medium, large, and extra-large) was initially created in the 1800s to meet the demand for uniforms for soldiers fighting in the Civil War. Initially, soldiers' uniforms were custom-made because, well, that's how clothes were made in the 1800s. As the Civil War continued and demand for uniforms grew, manufacturers decided it would be more efficient to build factories to mass produce clothing.
Rather than having a different size garment specifically made for each soldier, soldiers were grouped into four different size categories, small, medium, large, and extra-large. While this only fit 25% of soldiers just right, it didn't matter if the fit was a bit off for everyone else. As long as they could pick a size and the uniform fit "okay," they were ready to head into battle. The idea was simple. Fit didn't matter. Making uniforms as quickly as possible did.
Mass-producing women's clothing took a slower path since the demand was much lower – women weren't fighting in the Civil War. Women's clothing continued to be primarily custom-made until the 1920s. Then as the processes for mass production improved and cities grew, an urban professional class started to develop, and soon, women's clothing started to follow the path of mass production.
The standardized sizing standards for women in the US originated in the 1940s during World War II. The government needed to provide uniforms for female factory workers, so they conducted a study known as the Women's Army Corps (WAC) survey to determine the most common body measurements among women. This survey collected data on over 15,000 women and created a standardized sizing system for women's clothing based on bust, waist, and hip measurements. Over time, this sizing system was adopted by the fashion industry, and while it has evolved since then, it remains the basis for current sizing standards. However, research has shown that this system does not accurately reflect the diversity of women's body shapes and sizes, and many consumers struggle to find clothing that fits well.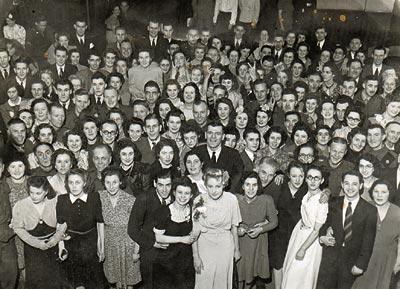 Photo Credit: stefelix via Compfight cc
In the 1950s, the National Bureau of Standards (now the National Institute of Standards and Technology) developed a new sizing system called "Misses" and "Junior Misses" that focused on age as well as body measurements. This system added more categories to the sizing system, including height and weight measurements and proportions. The fashion industry widely adopted this sizing system, becoming the US's dominant sizing standard for women's clothing. However, this system has been criticized, including the fact that it still does not accurately represent the diverse range of body shapes and sizes that women have. As a result, many retailers now offer additional sizing options, such as "plus size" or "petite" sizes, to accommodate different body types better. Nevertheless, the 'Misses' and 'Junior Misses' sizing systems remain the foundation of the US's current sizing standards for women's clothing.
There is a significant opportunity for apparel brands to leverage an AI-based approach to fit and sizing to provide customers with a more accurate and personalized shopping experience. With advancements in machine learning and computer vision, virtual sizing solutions can now provide highly accurate measurements of a person's body and suggest the best size and fit for a particular garment. This can significantly reduce the incidence of ill-fitting clothing and related returns, improving customer satisfaction and loyalty while driving sales and reducing costs for the brand. By implementing virtual sizing solutions, brands can offer more inclusive options that cater to a diverse range of body types, shapes, and sizes.
The sizing system from the 1800s doesn't apply today. At Bold Metrics, our solutions eliminate the ambiguity and confusion of size charts, making shopping for clothes online easy and enjoyable. The result? Higher conversion rates because of more confidence around which size fits according to personal fit preference, fewer returns due to poor fit and sizing uncertainty, and a more personalized retail experience that elevates the sizing experience for all shoppers. Simply put, size charts are extinct, and it is time for your apparel brand to evolve to reap the benefits of Bold Metrics' AI sizing solution, which has proven to reduce return rates by 32% while driving conversion by 20% on average. Don't be a dinosaur struggling to remain competitive. Supercharge your sizing with a solution tailored to your brand's needs.
Curious about growing conversion and optimizing apparel sizing for your brand? Learn more.